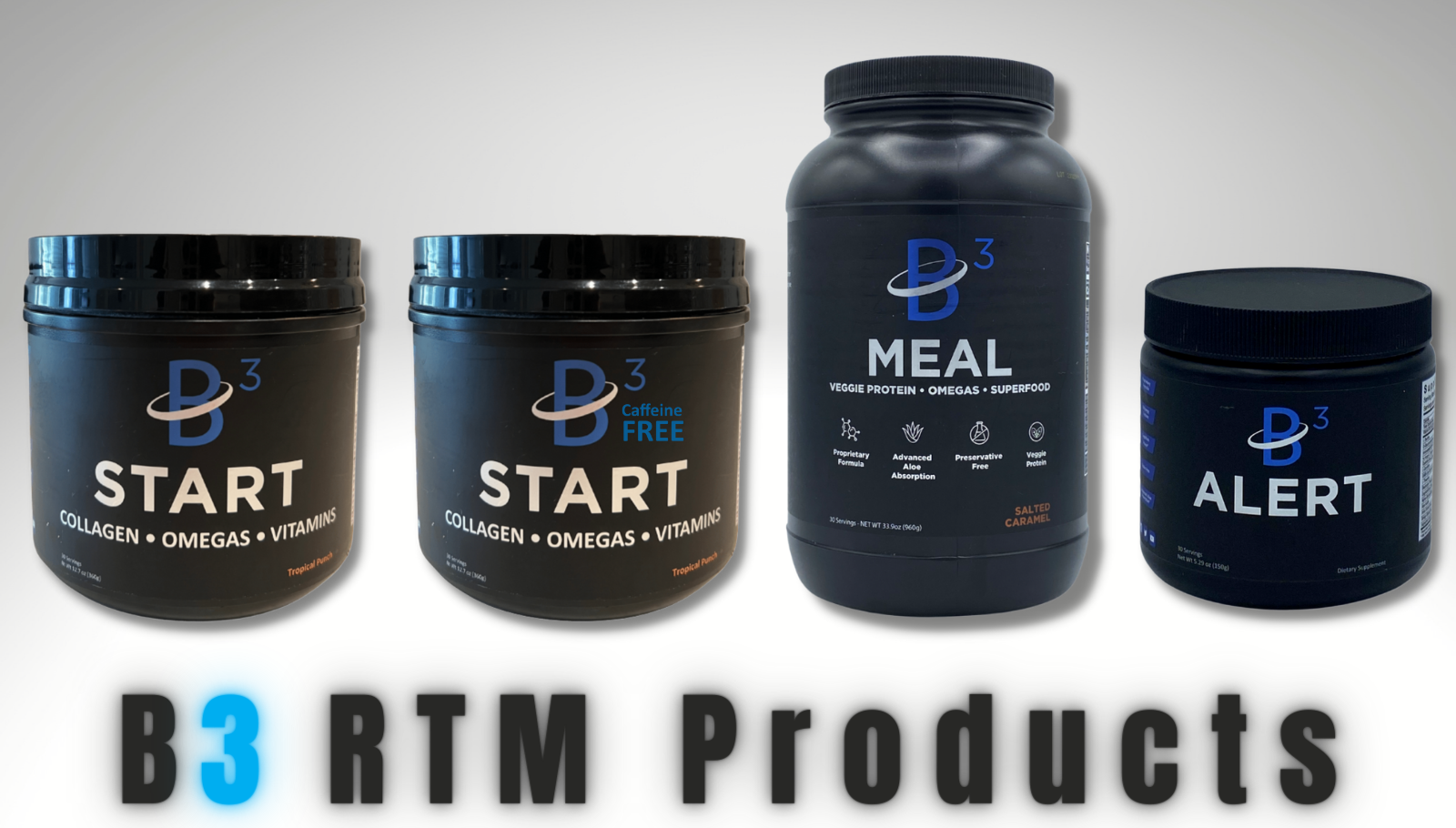 B3 Nutrition Products | Optimal Health and Performance
B3  RTM products utilize modern technologies in powdered product formulation.
Our Manufacturing team has over 100 years of product formulation and manufacturing experience. When we first discussed our initial ideas for our products, we looked at liquid, tablet, capsule and powder forms.
We quickly realized the overwhelming benefits of making our products with the finest powdered ingredients available anywhere. Now we are confident that our products are of the highest quality.
You are going to love the taste and the results!
Dr. Mike DeBord
CEO and Founder
B3 Sciences
No Preservatives
Preservatives are not only harmful to your body, they reduce the effectiveness of the supplements they are added to. This is the most important reason we choose powder for our products.
Unique Combinations
By using powders, we can mix ingredients that would normally not mix together in liquid. This allows our team to design unique formulas that are very effective and exclusive to B3.
Effectiveness
Once you store ingredients in liquid and seal them in a bottle or can, they immediately begin to lose their nutritional value. B3 RTM powders remain in their most natural state which ensures maximum absorption.
Freshness
Powdered vitamins have a longer shelf life than liquid supplements due to the process of vitamins breaking down when placed in liquid. Plus, nutrient-filled liquids are a haven for bacteria. B3 RTM powders stay fresh longer which ensures maximum effectiveness.
No Gelatin Capsules
Gelatin is a common ingredient in cosmetics, food products, and medicines. Gelatin is formed from the boiled bones and skin of cows and pigs. Once boiled, a gel like substance is formed and cooled down to expand. This expanded gel substance is then used to create capsules. Some of the dangers of gelatin capsules include: Indigestion/burping, Upset stomach, Bloated stomach, Allergic reaction or hypersensitivity and exposure to toxins.
Convenience
B3 RTM powders were designed to be used anywhere including home, work, travel, at the gym, etc.  All you need is water and a shaker cup, and you can enjoy your favorite B3 RTM product.
Taste
We can create wonderful flavors that everyone can enjoy because B3 RTM products are fresh, preservative free, and remain in powdered form until mixing with water.
Sharing
B3 RTM products come in easy to use stick packs and foil packs. In addition to being easy to carry and use, they are also easy to share!
Future Ready to Mix Products
The Science Advisory Board along with our manufacturing team has already been researching new products for our B3 RTM line. Future categories include:
Pre and Post Workout
Elite Athletic Performance
Immune System SuperFood
Kids Formulas
Women's Formulas
Senior Formulas
These claims have not been evaluated by the Food and Drug Administration. This product is not intended to diagnose, treat, cure or prevent any disease.